Q4 just got more complicated.
Expect product shortages to impact the promotional products industry during what's traditionally its busiest time of the year – the fourth quarter holiday gifting season. Further pricing volatility could come into play, too.
That's the message from promo suppliers, who say the ongoing supply chain issues that have driven inventory shortfalls, increased prices on products and led to delays in order fulfillment in 2021 will continue to affect the industry at least through year's end. Their plea to distributors? Get your Q4 orders in as early as possible, especially if clients want built-from-scratch custom pieces.
"Customers who place orders earlier will get what they want," says Jing Rong, vice president of global supply chain and compliance at Top 40 supplier HPG (asi/61966). "Those who wait until the last minute might only get what's available."
Suppliers believe both hard good and soft good product categories will experience shortfalls to varying degrees. Some categories could fare worse than others. "Bags, drinkware and outdoor products are likely to be the most affected because they've had the quickest recovery in demand. And as such, they're competing with retail for production capacity," explains Sandeep Jain, vice president of vendor relations, sourcing and compliance at Top 40 supplier Koozie Group (asi/40480).
Rong believes that electronic/tech products will experience some of the most significant shortfalls in inventory depth. "The severity of the global chip shortage has gone up a notch, and I anticipate it will get worse as retailers start to stock up for Q4," Rong says.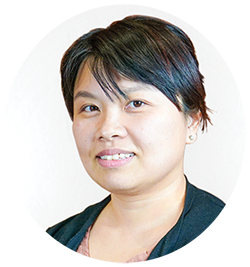 "Customers who place orders earlier will get what they want. Those who wait until the last minute might only get what's available." Jing Rong, HPG
As buying for the holiday season intensifies, gaps in apparel stock could widen, too.
"I expect inventory shortages in apparel to last into the first half of 2022," says Jeremy Lott, who ranks first on Counselor's Power 50 list of promo's most influential people and who is CEO/president of SanMar (asi/84863), the industry's largest supplier. "Tremendous shortages in yarn and other raw materials are hampering our ability to re-inventory."
Industry-wide, suppliers this year have already increased pricing on virtually all product categories to offset soaring costs they're experiencing related to shipping/importing, raw materials, labor and transport. Those cost pressures aren't abating and could even intensify in the weeks and months ahead, according to some executives.
Why is this occurring? The gist is that the global supply chain is broken – something that's affecting every industry, not just promo. As COVID-19 societal restrictions lifted in 2020, demand across industries bounced back far quicker than expected, throwing global sourcing into disarray. Transportation prices have increased exponentially, and it's taking much longer to import products stateside.
As the problems persisted throughout the summer, suppliers were taking proactive steps to avoid having empty warehouses as the Q4 rush ramped up. A favored tactic among suppliers has been importing more inventory than normal, farther in advance than normal. "We saw this disruption coming and began ramping up our inventory purchases a while ago so that now we're carrying a record level of inventory in an effort to provide the breadth and depth of products our distributor customers need," says Jonathan Isaacson, CEO/chairman of Top 40 supplier Gemline (asi/56070) and Counselor's 2021 Person of the Year.
Polyconcept North America (PCNA, asi/78897) has made big inventory investments as well. Earlier this year, the Top 40 supplier invested an incremental $10 million in inventory for top-selling products. To further strengthen its inventory position, PCNA is investing in additional inventory: an incremental $20 million across a variety of top-selling products.
Clearly communicating with distributors about that inventory has been as important a goal as carrying it, says PCNA Chief Revenue Officer Holly Brown. "We've implemented a customized replenishment system that reacts daily to dynamic movement and trends on top-selling SKUs," says Brown. "We also deployed a 'deep inventory' button on our website that gives customers real time inventory feedback at their fingertips. Updates to our website happen daily with both in-stock updates and future order information."
Other suppliers are relying on direct-import programs that focus on custom products. Before the world had ever heard of COVID-19, Philadelphia-based Pop! Promos (asi/45657) developed a program called Rapid Import. Instead of importing containers of products in stock colors and printing them in the United States, Pop! Promos custom manufactures each order from scratch at its factories in Asia and then flies the goods directly to the U.S. with a guaranteed delivery time of 30 days or less.
"Rapid Import is a simpler supply chain," Wilson explains. "We have redundant manufacturers for each of our products, invest in those factories to ensure a consistent access to raw materials and labor, allocate orders based on current capacities, and then have those orders overnight mailed from the factory floor to the USA. Rapid Import literally 'flies over' the most disruptive forces in our industry right now: forecasting error, container unavailability, port congestion and U.S. labor shortages."
Prime Line (asi/79530), a former Top 40 supplier that in late 2017 became alphabroder's hard goods division, also offers a custom overseas direct sourcing program, Source Abroad, that company representatives say can help navigate supply chain pitfalls.
With Source Abroad, the supplier carries no inventory, but rather produces orders on demand overseas, including print and decoration. It then ships to a customer's designated locations in the U.S. and Canada. The model revolves around direct-to-factory manufacturing.
"Source Abroad manufactures to order, so we're able to guarantee that the goods will be available on time, according to the customer's specifications," explains Andrew Brodey, vice president of sourcing. "It requires planning ahead but it's a very effective solution to the current inventory challenges that the industry is facing."
Due to required lead times and other factors, direct importing custom products isn't always a feasible option, industry executives point out. Nor is another much-discussed idea: suppliers forming a kind of importing cooperative that, through increased buying power clout, might help get inventory stateside faster than what's happening currently. Even greater collective buying power might not be enough to appreciably improve the importing timeline, given the spending strength of other importers that are also vying for containers and shipping space.
"We're competing with Walmart, Lowes – with literally everyone else who's importing," says Randy Chen, president of New Jersey-based Impex International, which provides direct import and warehousing services for promotional products companies. He notes that promo firms are already paying highly exorbitant freight rates to compete, and outspending mega retailers and other deeper-pocketed importers for greater pride of place in the shipping priority order probably isn't likely for the industry.
Adds Isaacson: "Home Depot, which has more buying power than our entire industry, is being hit with the same supply chain problems. They chartered their own container ship."
Despite the multitude of issues, suppliers say there are positives to keep in mind.
"On the bright side, the inventory issues and other challenges we're facing are a result of high demand – a clear sign that our industry is rebounding," says Adam Black, Koozie Group's director of supply chain planning.
"I can promise that every supplier wants to ship every order they possibly can," says Isaacson. "We're doing everything in our power to make that happen."