As the pandemic bore down on North America in 2020, millions of workers in the manufacturing industry – including construction, raw materials, energy production and food services – didn't have the luxury of working from home. Distributors were tasked with helping them source PPE quickly.
Jennifer Lindsey Cooper, national account specialist for Top 40 distributor Geiger (asi/202900), quickly found huge amounts of PPE for her food production customers with plant workers. "At first it was thermometers, masks and gallons of sanitizer," says the 2021 ASI Salesperson of the Year finalist. "They needed to keep their people safe. It was fast and immediate."
But there's still a need for a wealth of traditional promo, especially in manufacturing sectors where demand rose during the pandemic. According to Civil & Environmental Consultants Inc. (CEC), this includes paper products, cleaning chemicals and consumer tech accessories, while markets like steel and light vehicle production saw steep dips in business. The Institute for Supply Management (ISM) reported that electrical equipment, appliances and components, machinery, primary metals and chemical products grew in the early part of 2020, while printing and the petroleum and coal industries contracted.
"Corporate and business construction is continuing, especially what was started pre-pandemic. But they're ordering what they need for their jobs, like workwear and PPE."Amanda Dudek, A Dudek Promotions
While 2021 is looking more promising, the industry is still facing a number of obstacles to growth. Factory activity slowed in the early part of the year because of a rise in virus cases, causing the ISM index of national factory activity to read 58.7 in January, down from 60.5 in December. Supply chain disruption also affected the wider market. China was the first country to be hit by COVID in late 2019, and with 30% of building materials originating there, manufacturing and production companies were ill-prepared for the sourcing interruption, causing widespread business slowdowns in turn, according to CEC.
47%
Percentage that promo sales to the manufacturing market decreased in 2020.
(ASI Research)
However, numbers looked more promising in February, when the ISM index rose to 60.8, which it hadn't reached in three years. That number is also the second-highest the index has registered; the peak reading was 61.4 in May 2004. ISM says that the industry is still contending with absenteeism, short-term shutdowns to sanitize facilities and hiring challenges. Still, experts are generally optimistic. In a Deloitte survey from Q4 2020, 68% of engineering and construction executives said their outlook for the industry in 2021 was "somewhat" or "very positive."
Cooper says the home remodeling market – and thus, attendant material production – has been very busy as homebound employees undertake personal projects. Home remodeling platform Houzz reported a 58% increase in project leads from June 2019 to June 2020 as people added amenities like bars, gyms and pools.
Cary Heller, vice president of sales and a partner at All USA Clothing (asi/30171), says the decorator's clientele is made up of corporations, municipalities, union contractors and utility companies who demand U.S.-made items. At the moment, orders are still very utilitarian; he's been providing clients with work apparel, like flame-resistant clothing. He looks forward to when the orders are more diverse. "When will we supply them with USA-made pens, mugs and caps?" he asks. "It's still a question mark."
It's a similar story in Canada, home to a normally healthy manufacturing industry. The market there employs about 1.2 million people, according to Randstad Canada. And while the industry shrank about 7% in 2020 because of COVID disruptions, experts expect it to rebound in 2021.
Amanda Dudek, owner of A Dudek Promotions (asi/101207), serves the construction, home renovation, trades and sheet metal manufacturing markets in Ontario. In recent years, she's become well-versed in safety classifications, giving her an edge over her competition. "Safety's been my bread and butter," she says. "It's an enormous industry with many small businesses."
Though Dudek's sales opportunities have shifted, with giveaways and awards having largely dried up, many of her clients have continued working, and they haven't stopped needing work uniforms and safety items.
Manufacturing Product Picks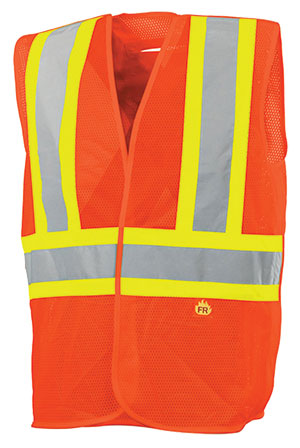 Pitch this safety vest (59B425XX) for construction and machinery workers. It's made of breathable, hi-viz, flame-retardant mesh, and features yellow and reflective tape with an adjustable hook-and-loop closure in the front.
Redi-Medic/WASIP Ltd. (asi/43006)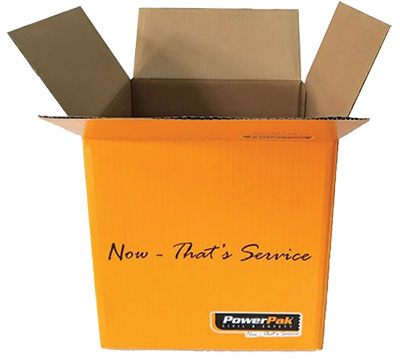 Give recipients a fun "doorstep" experience by kitting with custom packaging. This printed corrugated shipping box (KSCORRSHIPPER) can be sized to order and features a crisp full-color digital print.
Keepsake Products USA (asi/64180)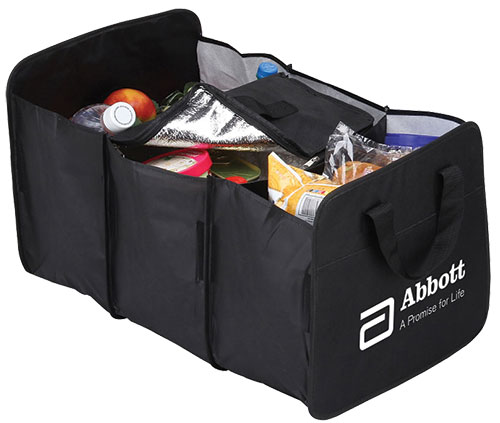 For employees out on the road, consider this trunk organizer with cooler (P7724). Three compartments keep tools, equipment and food and drinks organized, plus it folds up flat when not in use. It also has extra side pockets and handles for convenient carrying.
Preferred Nation (asi/79384)
Previous
Next
"Corporate and business construction is continuing, especially what was started pre-pandemic," explains Dudek. "But they're ordering what they need for their jobs, like workwear and PPE. They needed it quickly so they could stay open. They're not doing anything frivolous or fun."
While clients are still coming to Dudek, the order sizes are smaller because of the hybrid work setups. "Those out on the job need workwear and those at home don't," she says. "There's been a lot of up and down in demand. Everyone's laying low and minding their dollars."
Thankfully, traditional promo is coming back for this industry, particularly in kitting. Cooper looks forward to more projects like one she's currently working on: replicating dragon scales on a mask for a company's mascot.
Companies that are able have been doing employee check-in kits and sending gift boxes to their clients to keep them top-of-mind. One metal manufacturer put together a package with a Carhartt beanie, trucker hat and trunk organizer for those in the trades who might need their metal supplies.