Canceled vacations and grounded sales teams. For a society addicted to travel and the romantic notion of "seeing the world," it was a rude awakening to see our dream destinations only through a video screen. As a result, few industries experienced a drop in business like hospitality.
In a survey taken in March 2020 by The Ascent, a financial market research firm, nearly 69% of industry workers reported a reduction in their work hours, workplace closures or layoffs, making it one of the hardest-hit markets. Hotel owners collectively experienced a drop in revenue of approximately $46 billion through the rest of 2020, according to Bloomberg, and millions of rooms went unsold.
One of the most notoriously affected submarkets was cruises, with its horror stories of passengers stuck at port and trapped in their staterooms for weeks at a time as officials struggled to figure out where to safely disembark. "Cruise lines thought this would last three weeks," says Nicole McNamee, managing director of global accounts for Top 40 distributor Boundless (asi/143717), who focuses on the hospitality market.
"It's been heartbreaking," she says. "Clients lost their jobs and I just tried to keep in touch with them."
"People want to get away. One of my hotel clients said even without their huge events this year, they still beat their budget."Shelley McConnell, Printpal Promotions & Printing
Fortunately, the hospitality industry is anticipating a sizeable increase in business soon because of "revenge travel" – people taking huge blow-out trips after more than a year of lockdowns. The American Hotel & Lodging Association says 56% of Americans are likely to travel for vacation in 2021. While not as high a figure as pre-COVID (70%), it's a hopeful sign. McNamee is having fewer doom-and-gloom conversations with clients as they anticipate serving guests again in the near future.
"We're doing signage, masks, sanitizer, loyalty items like lapel pins and T-shirts," says McNamee. "We're definitely seeing the momentum build." Now, McNamee sees more sales in VIP gifting for loyal cruisers who are starting to book again, employee appreciation for those who wore multiple hats after layoffs, and third-party travel agencies and food vendors that offered extended terms for cruise lines.
Shelley McConnell, president of Printpal Promotions & Printing (asi/299946), is located in Arroyo Grande, CA, on the Central Coast between the Bay Area and Los Angeles. To escape the crowded cities and lockdowns this past year, people flocked to the beaches in her community, which boded well for the hotels and visitor bureaus there and led to steady business.
42%
Percentage that promo sales to the hospitality market decreased in 2020.
(ASI Research)
"People want to get away," she says. "One of my hotel clients said even without their huge events this year, they still beat their budget." She's continued to sell pad/pen and wine glass sets for guest rooms, as well as lobby merchandise like apparel.
McConnell recently helped a local visitor's bureau with a welcome kit containing a bandanna/mask, sanitizer, lip balm and a note thanking them for visiting and asking them to continue respecting the social distancing rules to help maintain low COVID numbers. Other bureaus have done similar fun items with a beach/surf theme, like a USB drive shaped like a classic VW van.
Mallory Ebrahemi, a vice president at Top 40 distributor Jack Nadel International (JNI, asi/279600), has focused on gifts for special events at high-end hotels and casinos in the Los Angeles, Las Vegas and Miami markets for the past 11 years. Needless to say, much of that was on hold over the past year. Ebrahemi says she had just five total projects from the hospitality market in 2020.
"The industry was decimated," she explains. "Nightlife wasn't happening. One large hospitality group in Vegas told me they went from 5,000 employees to 150 to 25. Venues weren't open and we didn't have the normal flow of orders."
Fortunately, two clients, one in Vegas and the other in Miami, called Ebrahemi in February asking about grand opening invitations. "Things are happening again," she says. "We're expecting to come back in a big way, once budgets open up."
Hospitality Product Picks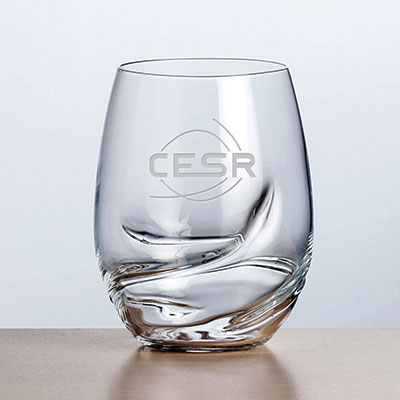 Hotels and restaurants will love this 16.5-oz. stemless wine glass (BWC1028) with a deep etch imprint. Offer it for sale in guest rooms, include it as a gift for guests at hotel grand openings or ship it in a fun virtual event attendee kit. Gift packaging for sets of two or four is also available.
St Regis Group (asi/84592)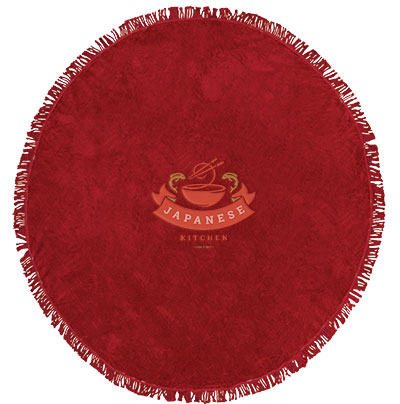 As cruise ships and hotels open back up, pitch this fringed round towel (BTR-60C) for pool guests and gift shop customers. It measures 60" in diameter and comes in four colors.
Pro Towels (asi/79750)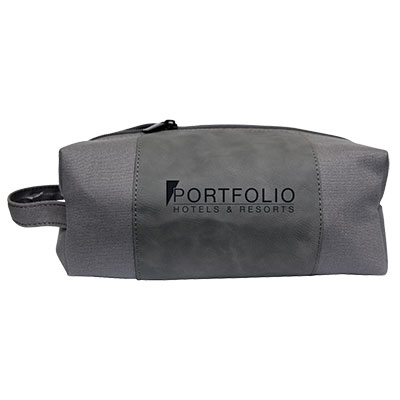 Help travel agencies and loyalty programs get in front of clients with a canvas and leatherette Dopp bag (PL-DOPP) for travel necessities. It has a main zipper enclosure and comes with free optional personalization.
IMARK/American National Supply (asi/35579)
Previous
Next
Luxury hotels are starting to see business again not only because people are ready for vacations after staying home for a year, but the spacious buildings allow for more distancing between guests. Local mid-tier hotels that cater mostly to businesspeople and travel sports teams are the ones struggling, says McNamee.
In fact, the professional travel sector may prove to be one of the slowest to recover. According to the Global Business Travel Association, revenue from professional travel fell 51.5% between 2019 and 2020, more than after 9/11 and the 2008 recession. And not until 2025 is the global business travel market predicted to surpass its 2019 peak of $1.4 trillion.
In the meantime, hospitality companies have figured out ways to keep the party going at a safe distance. Carla Silvestrone is the marketing & special event coordinator at Peter & Paul's Hospitality Group, parent company of Peter & Paul's Gifts (asi/294481) in Vaughan, ON, which normally offers catering, corporate events and branded gifts for a one-stop event experience. Over the past year, the group, which offers catering at several high-end venues in Ontario, has taken most services online. Food can be delivered or picked up curbside, and recent virtual events include escape rooms, tours of their event facilities and instructional videos like floral arranging and wine pairings.
"We had to step outside the box and figure out how to offer a similar experience to help people forget they're at home," says Silvestrone. "This is the new temporary normal."