The healthcare clients wanted to give employees kudos for getting vaccinated against COVID-19 and encourage others to do the same.
Ashley Moss had creative solutions to help.
For one client, the North Carolina-based marketing specialist with Top 40 distributor Geiger (asi/202900) provided charms that could be clipped to employee badges to show the worker had been inoculated. For another customer, Moss provided vaccination awareness buttons.
"The buttons had a write-in panel so the recipient could write down who they'd been vaccinated for, such as their mom, their children, etc.," says Moss. "They were well received."
So were the thousands of syringe-shaped pens that Alex Delvecchio Jr. delivered to a healthcare customer. The client gave the branded pens to patients who received coronavirus vaccination shots.
"The client didn't have a ton of money to spend, but with people coming in to get the vaccine, they had a captive audience and wanted to put their brand in those individuals' hands," says Delvecchio, owner of Michigan-based Alex Delvecchio Ent. LLC, an affiliate of Top 40 distributor AIA Corporation (asi/109480).
As these case studies show, COVID vaccination initiatives are a new niche within the healthcare market where promotional products can play an important role. It's just one of the many opportunities for promo in the sector in 2021.
"With all the challenges their employees have faced from COVID-19, healthcare organizations are looking to recognize their front-line workers and promote their brands."Joan Bluestone Landorf, Axis Promotions powered by HALO
In some ways, it's a continuation of the massive gains that healthcare saw last year – one of the few major promo markets to experience a sales increase, rising from $2.53 billion in 2019 to $2.63 billion last year, according to Counselor State of the Industry. However, the overall jump was powered, in significant part, by sales of personal protective equipment (PPE) and hand sanitizer.
Spending on traditional promotional items dropped off. "Many healthcare clients' budgets were frozen when COVID first hit because their revenues were severely impacted," explains Moss, who generates about 30% of her business from healthcare clients.
In many cases, healthcare customers' diminished revenue was a result of everything from mandated COVID-related closures and individuals deciding not to have elective procedures, to people opting against office visits and avoiding outpatient treatments, all because of coronavirus fears.
But with COVID vaccinations now in play and a year's worth of living with the pandemic under society's belt, healthcare clients ranging from the local independent orthodontist to large multi-hospital healthcare systems are looking to up their marketing again as they aim to "reintroduce themselves to their community, get people coming in again and gain market share," says Delvecchio.
4%
Percentage that promo sales to the healthcare market increased in 2020.
(ASI Research)
That, along with a variety of other factors, is a key reason he and others believe promo's sales to the healthcare space will increase this year, even if the rise is small in terms of year-on-year growth. "By Q2, decision-makers will have settled in on what 2021 will be and will start marketing more aggressively," says Joan Bluestone Landorf, executive vice president/partner with Axis Promotions Powered by HALO (asi/128263).
Landorf continues: "For many healthcare clients, 2021 will be a must-grow year over 2020. It will be a crescendo and a race to December 31."
Delvecchio, who generates about 35% to 40% of his business from healthcare clients, plans to focus on smaller and independent offices, from the chiropractor down the road to the nearby podiatrist. "They're a little easier to target than the big guys and they're eager to recoup lost business," he says. Expect some budget sensitivity with these clients and consider pitching tried-and-true products that serve a practical purpose for recipients, from pens and magnets to calendars and tote bags, Delvecchio advises. Direct-mail initiatives geared toward getting healthcare clients' patients to return could prove important too.
Larger entities, from big healthcare systems and university hospitals, to clinics and more, are also likely to be interested in intensifying their marketing outreach. Distributors will spark sales if they come up with creative ways to spur those efforts.
Another huge area for promo sales in healthcare in 2021 could be employee recognition and thank-you initiatives. "With all the challenges their employees have faced from COVID-19, healthcare organizations are looking to recognize their front-line workers and promote their brands," says Landorf. "Promotional products are a perfect fit to celebrate workers."
Moss often works with hospitals, physician practices, medical schools, healthcare recruiting outfits and urgent care centers. All make potentially good clients for recognition/thank-you solutions, she says, noting that different departments within every institution could be eager to put gifts in workers' hands.
Healthcare Product Picks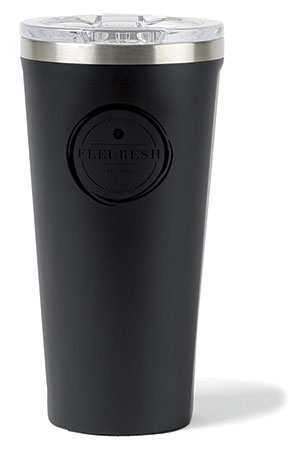 Drinkware, like this Corkcicle 16-oz. tumbler (100481-070), is a popular choice for gift and recognition initiatives.
Gemline (asi/56070)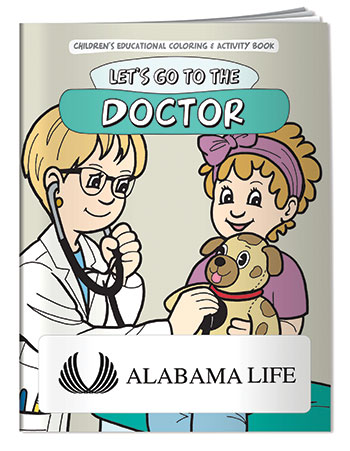 With an increase in wait times forecasted, single-use items that help pass the minutes, like this brandable coloring book (20627), will be especially handy.
Koozie Group (asi/40480)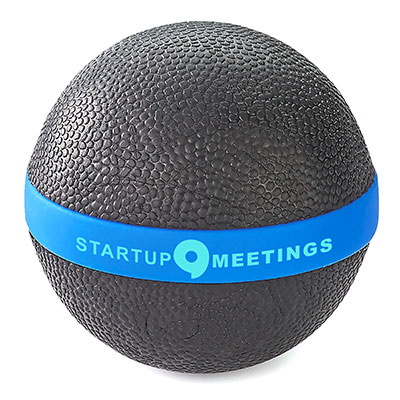 Products that help stressed healthcare workers decompress, like this rubber material massage ball (HW108) with brandable silicone band, will be sought-after. It's ideal for deep-tissue muscle massaging, eliminating knots and relieving tension.
Spector & Co. (asi/88660)
Previous
Next
Moss has developed a gifting program for a healthcare client in which employees receive one new gift per week over a four-week period. Items include a mask with an "Essential Hero" logo, snack boxes and badge reels. "The items serve as a small thank-you and recognition of their dedication during the pandemic," Moss explains.
Expect products that focus on well-being to be popular with thank-you and recognition campaigns, says Landorf. "Healthcare workers are stressed and burnt out from the pandemic," she says. "Products that help them focus on their own well-being, like hand-held massagers, stress relievers and aromatherapy oils, will be well received." Comforting apparel such as cozy hoodies and fleeces, as well items for the home like blankets, could be a hit with end-users too.
Due to space limitations/social distancing, waiting room times are expected to lengthen, Landorf notes. In that, there's sales potential for promo, which can equip healthcare clients with giveaways that help patients pass the time, such as puzzles, coloring books and colored pencils. "People can't set things down in waiting rooms, so they'll need totes, backpacks and fanny packs to hold these items in," Landorf explains.
Now that traditional PPE supply chains have largely caught up to the pandemic, promo's PPE sales to healthcare will likely not return to levels seen early in the coronavirus outbreak. Still, there will continue to be ample opportunity to provide PPE like masks, as well as products like hand sanitizer and social distancing signage. "Facilities management departments," says Landorf, "will continue to spend as they work to create safe environments and traffic flow patterns to keep employees protected."
Additionally, distributors could discover sales success with strategic prospecting of growing healthcare revenue streams: telehealth, online therapy providers, health insurance companies (which saved money from people going to the doctor less) and home health services, including employee uniforms/apparel and products that help with recruitment.
In particular, demand for telehealth services has soared, with the industry projected to hit $50 billion globally this year, according to research firm Frost & Sullivan.
"Telehealth was the need of the hour – and with its benefits evident from its large-scale deployment, telehealth is here to stay," wrote Reenita Das, a partner and senior vice president for transformational health at Frost & Sullivan, in a recent report.
Similarly, the stressors of the pandemic have sent people flocking in droves to online therapy providers. "The need for managing behavioral health symptoms will drive a three-fold increase in the digital therapeutics market by 2023, reaching $1.5 billion in the U.S. alone," Das predicted.
A simple Google search for "online therapy" will provide an idea of players in this space. Plus, distributors can partner with independent/small office psychologists and psychiatrists who want to market their digital therapy offerings.
With people going to the doctor and hospital less during the pandemic, health insurance companies continue to be flush with cash. As such, some promo pros predict that these clients will have robust swag budgets in 2021. Elsewhere, demand for home health services has soared, and employee uniforms/apparel and products that help with recruitment could sell well with companies in the niche.
"Overall, I expect promo's sales to the healthcare market to increase in 2021," says Delvecchio. "It might not be a huge increase, but there's opportunity out there."