Walking through the door felt like stepping into a time warp. Shelves of VHS tapes. The smell of popcorn. The iconic ripped ticket logo.
Blockbuster Video was back – at least for one week, resurrected as a pop-up store in New York City by pop culture-infused apparel brand Dumbgood.
There were at one time nearly 4,500 stores in the U.S., but now there's only one actual Blockbuster left in existence (located in Oregon), making the pop-up a rare chance for East Coast Gen Xers and millennials to relive their youth. Coinciding with the holiday shopping season, the SoHo store drew huge crowds, with customers flocking to the limited-edition branded merchandise: blue-and-yellow T-shirts, hoodies, polos, sweatpants, socks, tote bags, backpacks, phone cases, water bottles and mugs. There was even a Blockbuster-themed board game.
If nostalgia is a drug, then Dumbgood is one of its most prolific dealers. The company, launched by two partners with years of experience in licensing and e-commerce, has emerged as an attention-getting streetwear brand built around official licensed collaborations with beloved '90s entertainment properties like Seinfeld, Goosebumps and Pulp Fiction. Though primarily selling merchandise through its online store, company execs have reported an increase in total online sales from regions where they host events and activations. Roughly 10%-15% of Dumbgood's sales for the Blockbuster collection, which is officially licensed under Dish Network, came from pop-ups in NYC, Los Angeles and ComplexCon 2019 in Long Beach, CA, Yahoo Finance reported.
"A lot of the movies we work on didn't get a big apparel or retail merchandise moment when they came out," says Price Ogilvie, marketing director at Dumbgood. "There was the promotional merch the crew got, but nothing for viewers. People really love and feel strongly about these brands, so we provide a solution."
The desire for Blockbuster swag says something about the power of promotional products – how they can do more than publicize or show attachment to a brand. Indeed, they can also act as emotional conduits to moments and eras that one experienced or wished to have experienced, even serving as cultural signposts for times gone by. One generation's tchotchkes just might become valuable artifacts to subsequent generations.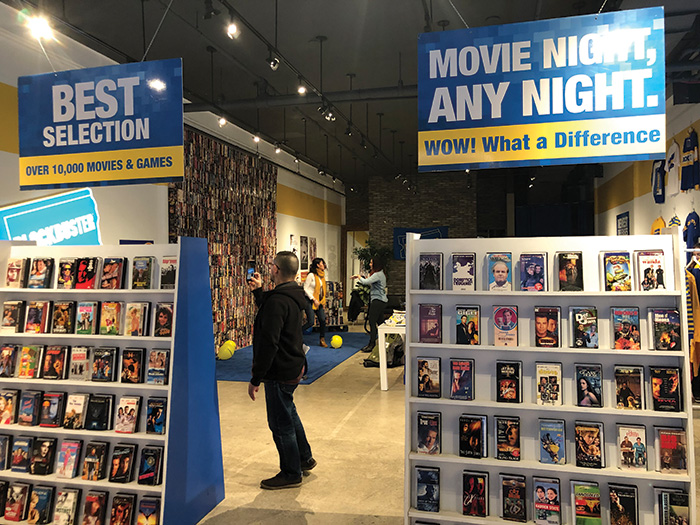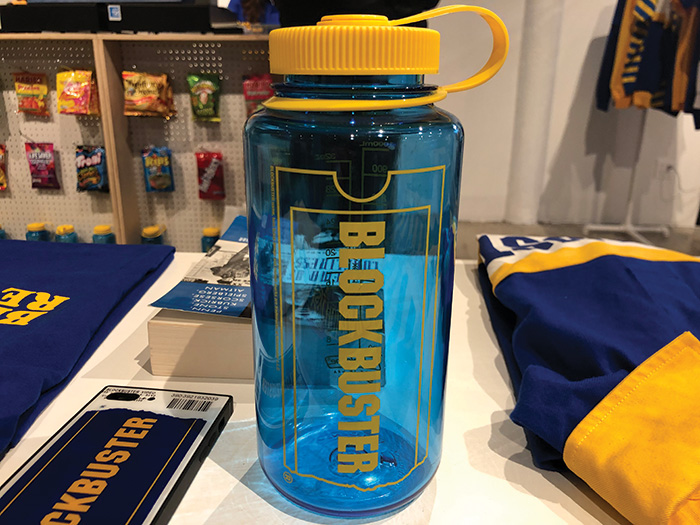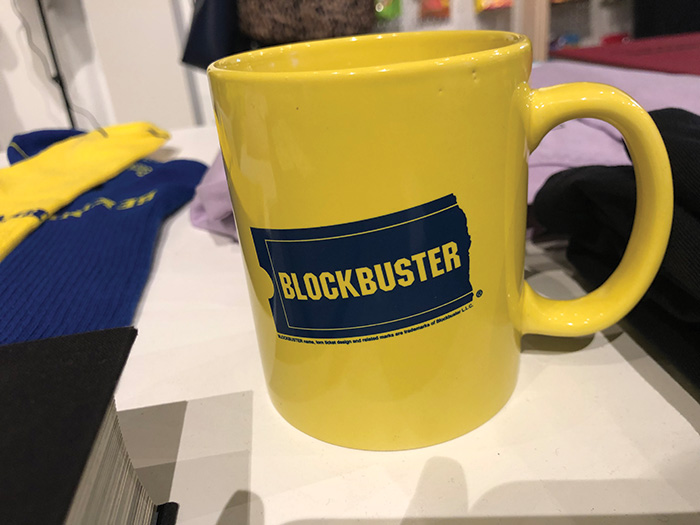 Dumbgood's pop-up Blockbuster store in New York carried a large variety of merch for the bygone video store franchise.
"Nostalgia items are always a hit," says Josh Ebrahemi, vice president & partner at Top 40 distributor Jack Nadel International (asi/279600). This past holiday season, the Los Angeles-based company gifted clients classic arcade games PAC-MAN and Galaga for their desktops. Separately, a client, Kurtzman Carson Consultants LLC, requested a unique office/desktop holiday gift that had a high perceived value. JNI designed a custom silver-plated Etch A Sketch with a custom stand and packaging. Inside were insert cards and a removable sticker, as well as a certificate of authenticity from the toy's inventor.
From Ebrahemi's perspective, classic games and toys are always a hit – the power of nostalgia on display.
"Everyone," he says, "loves going back in time with great memories."
Licensing Takes Off
Nostalgia is at an all-time high in consumer goods. Fashion trends from the past like fanny packs and jelly shoes have been pulled out of the closet. Streaming services have relied upon revivals and spinoffs of old TV shows like Full House, Lizzie McGuire and The Twilight Zone for content. The biggest box office draws at the theater year in and year out are remakes, reboots and sequels. Even McDonald's has re-released some of its most popular Happy Meal toys.
Companies' increased focus on the past is a product of the current political climate, claims Margaret J. King, Ph.D, director of the Philadelphia-based Center for Cultural Studies & Analysis. "We're not very happy with the way things are running," King says. "When considering the election, globalization and the economy, if you don't know what's going to happen, you don't know how to make intelligent decisions based on your confidence. When you get to that degree of uncertainty, your default is to go to the past. We find comfort in going with what we know has already worked."
In the consumer world, licensing established brands is a license to print money. Global retail sales of licensed merchandise and services grew to $280.3 billion in 2018, a 3.2 % increase over $271.6 billion generated the previous year, Licensing International reported. Royalty revenue for brand owners leapt to $15 billion, an almost 4% increase from 2017.
"Licensing has always been another revenue stream for brands, but it has grown in sophistication over the past 20 years."Amanda Cioletti, License Global
"Licensing has always been another revenue stream for brands, but it's grown in sophistication over the past 20 years," says Amanda Cioletti, content director of License Global, a magazine that covers the brand licensing industry. "As technology evolves and customer touchpoints increase, licensing has become kind of a no-brainer for any property that has mainstream awareness."
According to Cioletti, entertainment has always been the leader in terms of licensed consumer products. But other categories are resonating with consumers right now, including food and beverage, health and beauty (particularly cosmetics) and cannabis. And in order to get licensed consumer products onto the shelves, nostalgia is one of the biggest factors, Cioletti says. For example, vintage toys or toys affiliated with an older brand appeal to both kids and parents. Children interested in the product lead the purchase, but parents who have fond memories of that product control the purchase. "Nostalgia is appealing because everybody is a fan of something," Cioletti says. "You want to incorporate that into your identity and extend it through products and brand experiences."
Looks of the Past
Fashion has built a $1.3 trillion industry based off nostalgia, where the latest looks are often reinvented and reinvigorated from yesteryear. Some of the hottest items in the retail and promo space are past trends that are surging in popularity again.
Take Hilliard, OH-based Dyenomite Apparel (asi/51185), which has been producing tie-dye clothes for 20 years. Although the colorful pattern often reminds people of the psychedelic '60s and '70s, it's the resurgence of '90s-era rave culture and music festivals drawing millennials and Gen Z to the style these days.
"Every so often, interest in tie-dye seems to spike and go to the proverbial next level," says Nathan Brown, president of Dyenomite. "We're in one of those periods right now and have been for the past 18 months or so as pundits and leading publications declared tie-dye one of the big fashion trends. Even though we sell quite a bit into the promo space, what we sell is still apparel and people want to wear what's on-trend."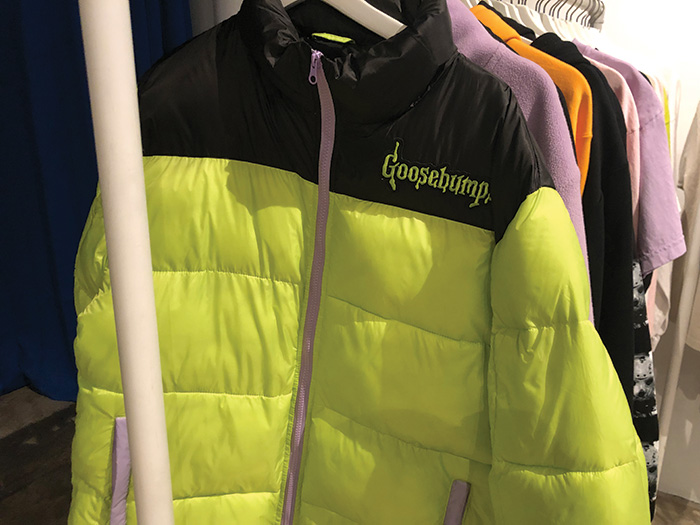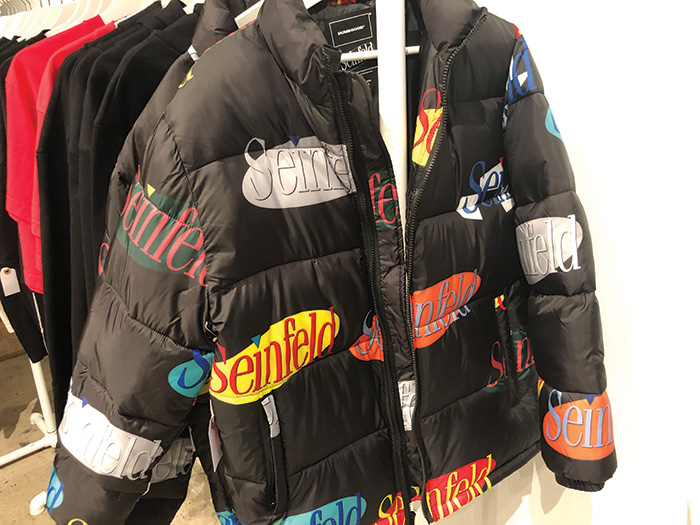 Distributors and decorators can capitalize on the tie-dye trend for school activities, company picnics, concerts and other outdoor events. In order to truly cash in, Brown recommends thinking about tie-dye as you put together marketing plans because, with its current popularity, orders are at an all-time high. "You want to be at the front of the production schedule so you have the inventory when you need it," Brown says. "There's so much support for tie-dye as a trend in the fashion world and every distributor can use that information to promote its availability."
Other staples of '90s fashion have made a comeback in recent years, such as the scrunchie. Fabric-covered elastics are a big hit with the teen and early 20s crowd, even becoming part of the unofficial uniform of the VSCO girl (a popular type of Instagram influencer). "Nostalgia has a strong pull, and we've seen the cyclical patterns of 'what was old is new' pop back up a number of times," says Jesse Gray, marketing director at Philadelphia-based Pop! Promos (asi/45657). "But the lure of the scrunchie is also that it's a fun and useful piece of promo that brands have found their customers wanting."
ASI's editorial team steps into time machine to discuss nostalgia products in latest podcast.
Vernon Hills, IL-based Brighter Promotions (asi/42016) specializes in multicolored glow novelties like neon necklaces, flickering glassware and lightsabers. But Counselor's 2016 Supplier of the Year also offers throwbacks like '50s-style eyeglasses and vintage toys. Greg French, vice president of Brighter Promotions, says nostalgia items tend to be steady compared to the ebb-and-flow demand of some seasonal items.
"Nostalgia has been in demand since the conception of the organized promo market, but as of late, we're all becoming more aware of that demand," French says. "As long as you stay in your genre and don't overstep, you can succeed. If you are known for cellphone accessories, maybe look at some old cellphones or even old home phone items to remind people of the good ol' days."
Cause for Celebration
Retro merchandise can work for just about any occasion, but anniversaries are a particularly great opportunity because they give people the chance to reflect on something or someone that matters to them. Promotional products can illustrate the importance of those special occasions.
For example, Georgia-based Pinnacle Promotions (asi/295986) has partnered with Coca-Cola for over a decade. With such a rich history and vast array of brands under its umbrella, Coca-Cola provides plenty of opportunity for nostalgia merchandise. One instance occurred in 2017, when Pinnacle Promotions developed a marketing campaign celebrating Barq's 120th anniversary. (The root beer soft drink is bottled by Coca-Cola.) The distributor went old-school, redesigning the soda brand's vintage logo and plastering it on T-shirts, coolers and metal bottle caps.
"Nostalgia items are always a hit."Josh Ebrahemi, Jack Nadel International
"We love working on bigger asks and splashes, especially when it's for the holidays," says Courtney Covault, director of program services at Pinnacle. "What sets us apart from our competitors is our creativity. We like when Coca-Cola gives us a brief synopsis of what they're looking for and then we get to show what we can do."
Anniversaries and reissues have become especially popular with music, movies and TV properties. Led Zeppelin and Vans partnered to create a limited-edition collection of shoes and apparel that celebrated the 50th anniversary of the band's eponymously-titled first album. In honor of the 25th anniversary of witchy cult favorite Hocus Pocus, Disney released a collection that included a journal, spirit jersey, faux leather bag and other items. Seinfeld's 30th anniversary was commemorated with bobbleheads, baseball cards and special packaging from Junior Mints and Drake's, which were both featured in iconic episodes from the show.
The nostalgia trend isn't just pop culture-related. In honor of the 50th anniversary of the first moon landing, Fisher Space Pen Co. (asi/54423) released a limited-edition pen and coin collector's set that contained a small piece of actual, authenticated "Kapton" foil material from the Apollo 11 Space Craft.
Even though nostalgia is rooted in the past, distributors need to think ahead. Find out when a client's anniversary or event is coming up and offer ideas beforehand. "Stay organic to true fans or core consumers," says Cioletti of License Global. "Product extensions should make sense and shouldn't be too far of a reach from the brand's identity. For example, you wouldn't want to make a food and beverage brand into a theme park ride if it didn't really hold true to the core brand's essence."