West of Cleveland on the shores of Lake Erie, the employees at Galaxy Balloons (asi/55675) were finally able to return to the company's Lakewood, OH, office. The move in early May came as Governor Mike DeWine implemented Stay Safe Ohio, an updated coronavirus plan that allowed businesses to reopen with strict health procedures in place. It was welcome news for the supplier, which wasn't deemed essential at the start of the crisis and didn't have a remote work option.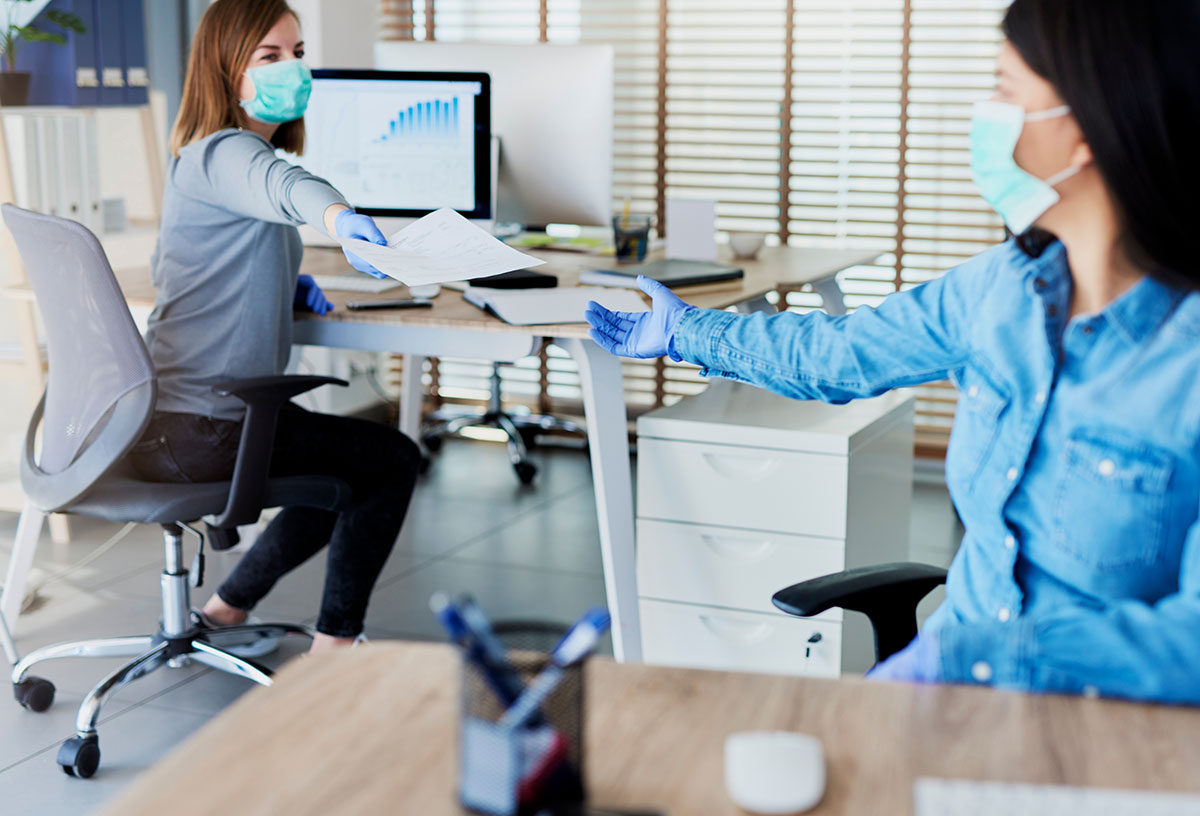 "Due to the nature of our business and the fast turnaround of orders, we knew that working from home wouldn't be beneficial for us," says President Terry Brizz.
WFH Plans
For promo companies, the COVID-19 pandemic has opened the possibility of employees increasingly (and maybe permanently) working from home.
Will your staff work from home more than before the crisis?
(Counselor State of the Industry 2020 Report)
But the workplace now looks very different from when employees left in March. Brizz says they've made masks, gloves, sanitizer, cleaning supplies and temperature guns readily available, and require temperature checks before each shift. While in the building, workers must wear masks and gloves at all times and stay 6 feet from each other. Work areas are disinfected regularly throughout the day, and start times, lunches and breaks are staggered.
Looking ahead to the next few weeks and months, similar measures are expected to be taken with most industry firms that can finally reopen their doors. The new workplace will be unfamiliar to many employees: socially distanced lines for temperature checks, masked co-workers, spaced out workstations, directional arrows affixed to walls and floors, Plexiglass guards, restricted restrooms, closed communal rooms, fewer chairs and continued virtual meetings. All these things – and many more – are on the table, say executives.
The situation is certainly putting business leaders to the test, as they juggle a myriad of factors. What is their state allowing them to do and when? How can they keep in-office workers safe? How urgent is it really to bring remote workers back after more than two months of successfully working from home? And how many employees are just not in a position to return yet for personal reasons?
"We're not going to pick up from where we left off. It won't be a gift from a genie."Lupita Salgado, Boundless
The companies able to operate with most – or all – employees working from home say they don't feel much pressure to bring them back immediately. They continue to monitor the ongoing situation in their respective areas as they make tentative plans, but definitive answers are few and far between.
"We're not going to pick up from where we left off," says Lupita Salgado, HR business partner at Top 40 distributor Boundless (asi/143717) in Austin, TX. "It won't be a gift from a genie. Some employees might want to come back as soon as they're allowed to, but there will be lots of restrictions."
Extensive Health Precautions
Salgado says 40% of the Boundless team already worked remotely before the virus, while most of the remaining 60% had flexible schedules. In March, everyone was sent home while members of the accounting team continued to stop in one at a time to take care of any in-person administrative tasks and keep an eye on the building.
Salgado says this setup will continue for the time being. If people are looking to head back to the office for the social aspect, it's just too early, she explains; with all the masks and distancing required, the workplace will be a far cry from what it looked like in February. Salgado says they'll have to figure out physical changes when everyone's comfortable enough to return, which may be staggered at first.
The New Workplace Rules
Industry companies plan to implement many of the following measures, in accordance with CDC guidelines. Many businesses have already done so for essential staff who have continued in-office work during the pandemic. Require Face Coverings: Mandate masks or protective face coverings at all times, except for those with offices who can close their doors (though once they step out, they must have a mask). Make them available at the front door, either disposable or reusable, and put out no-touch receptacles for all waste.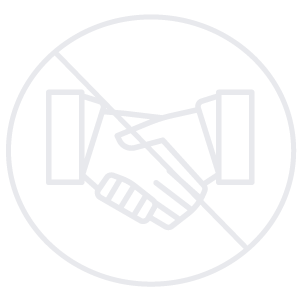 Prohibit Handshaking: People will be eager to see each other again in person after several months, but remind employees to greet each other (and visitors) from at least 6 feet away.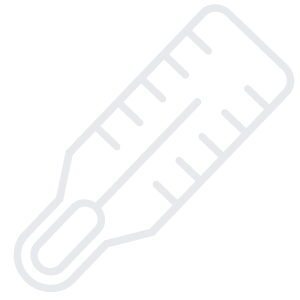 Take Temperatures at the Door: Staff can use infrared thermometers for no-touch readings or disposable forehead strips to check incoming employees' temperatures each day. Be sure that those in line remain 6 feet apart, and immediately send home anyone showing signs of illness. Staff administering checks must be trained in proper methods to avoid unintentional spread. Space Out Workstations and Tables: Furniture may need to be moved to allow for proper distancing, or consider alternating the days that different teams come in. Remove chairs from conference rooms, or close them altogether and stick with video conferencing. Put Up Social Distancing Signs: Affix directional arrows on hallway floors and placement decals for lines like temperature checks, restrooms and the lunchroom. Also hang up rundowns of health protocols for easy reference, with reminders to don masks and wash hands. Enlist a Professional Cleaning Company: Hire them to do a deep-clean of the entire office regularly. Meanwhile, require employees to clean their own workstations while wearing disposable gloves before they leave for the day. High-touch surfaces like doors, handrails, faucets and light switches should be cleaned every day. Keep Lunches Distanced: In lunch and break rooms, space out tables or close them entirely and mandate that employees eat at their desks. Offer team-specific refrigerators and instruct employees to wash hands before and after touching them. Discontinue self-serve in cafeterias.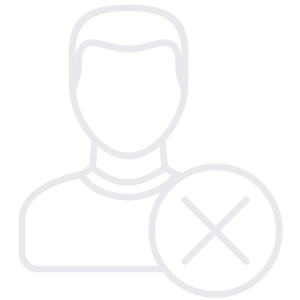 Limit – or Prohibit – Visitors: Close the office to everyone but employees. If visitors are allowed in, they need to be subject to the same safety protocols as workers, including temperature checks and mask requirements. Keep parking spots distanced. Install Sanitizer Stations: Encourage employees to use easily accessed no-touch sanitizer stations throughout the building. Sanitizer should be at least 60% alcohol. Also make sanitizer and wipes readily available for every work station.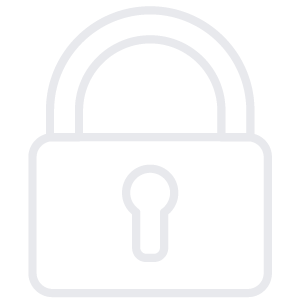 Heed State Restrictions: Stay informed of what your state allows for business openings, and adjust policies as necessary.
"We polled our employees a couple weeks ago," says Salgado. "They want to come back, but only if it's safe. It would be nice not to have to wear masks, but that might be a while, so we're currently trying to figure out a date. They don't have to prove to us that they're at risk if they're not comfortable returning yet. We're preparing to welcome them back, but it's not required."
Other promo firms, by nature of the type of work they do, were deemed essential kept their facilities open, albeit with stringent health protocols in place and remote work when feasible. Proforma Marketing Essentials (asi/300094) in Camden, ME, is one such company, because of its work on websites, signage and direct mail. While employees could have remained at the office, management sent them home and prohibited visitors. Work-from-home will remain in place until at least June 1, though the company did reopen to walk-ins on May 11 after Governor Janet Mills, under pressure from small businesses, allowed shops to open as long as strict health procedures were implemented.
"We only allow two people in at a time, and we require masks for everyone," says General Manager Peter Palermo. "We've been deep-cleaning the office from the beginning, and we're lucky that our workstations are already at least 6 feet apart."
It's a similar situation at Allegra Print & Imaging (asi/372419) in Little Rock, AR, where Governor Asa Hutchinson avoided large-scale closures in order to mitigate the economic impact of the virus. Lisa Buehler, vice president of sales & marketing at Allegra, says the company was also deemed essential because of their print, signage and direct-mail work, and recently, PPE sourcing.
While the sales team was sent home, customer service, design and production remained socially distant on-site, with regular temperature checks and masks required. They put up sanitation stations inside the front doors and at the dock, as well as signage at the front with visitor rules, asking that anyone with symptoms not come in.
"We continue to clean, and we've propped open doors to eliminate touchpoints," says Buehler. "Employees aren't allowed to use workstations besides their own."
Top 40 distributor Overture Promotions (asi/288473) in Vernon Hills, IL, just north of Chicago, also stayed open because they're part of the supply chain for two major food delivery services. Customer service and sales teams were sent home while a production team has continued to come in. Some remote workers have even volunteered to take shifts in the warehouse because of demand.
"When they arrive, everyone's asked how they feel and if anyone in their family is sick, and we take their temperature," says CEO Jo Gilley. "Inside, everyone has to wear masks and gloves and we've propped open high-touch doors. Everything's cleaned regularly. We have staggered lunch breaks, and we took away all but one chair per table in the lunch and training rooms."
Illinois remains closed until May 30; after that, restrictions may be lifted by county as areas see stable or declining cases of coronavirus, according to Governor J.B. Pritzker. Until then, Overture's remote workers will be at home. When they return, "everyone will have a wellness check when they come in, and only through the front doors," says Gilley. "They'll have to wear a mask except if they're in their office with the door closed. We'll open a couple of the bigger conference rooms, but we've closed the smaller ones. We may have to stagger the teams coming in, so maybe these two can come in Monday and Wednesday and these two on Tuesday and Thursday. That's all up in the air."
Sales Opportunity
Promo companies aren't alone in their complex preparations to reopen. Businesses across the country will be making the same plans – and they will need a multitude of items and messaging to make sure it works. That's where distributors can step in. Here are five sales opportunities as the country reopens.
PPE: Masks and gloves will be essential everywhere. Retail store workers will need items like face shields to protect themselves.
Signage: Instructions for social distancing and safe procedures will be needed in any location.
Protective Installations: Counter shields and barriers will be a must at retail checkout or in restaurants.
Medical Items: Doctor's offices are requiring temperature checks, so seek out items like infrared thermometers or disposable strips.
Writing Instruments: Sharing pens is no longer possible, so for restaurants and stores that require signing for credit card payments, single pen giveaways will be a must.
Gilley says remote workers are eager to return, but factors continue to keep them home, such as kids without summer camps, immuno-compromised family members or their own underlying conditions.
Based in Manhattan, Copycats prints for healthcare facilities, though it did so with truncated business hours and a smaller in-office production staff. New York City was one of the hardest-hit areas of the country, so CEO Ruth Starer says the company is expecting a very slow lifting of restrictions, probably not for another month. In the meantime, workers must have their temperature checked and use sanitizer when they arrive, wear masks, use gloves on communal machinery, clean their workspaces daily and stay distant.
"When we're slow, as we have been, working from home works," she says. "But at full capacity, our pace is very fast, and we need everyone to be here." She says relaxed restrictions combined with an increase of work will determine when they can return to normal hours and schedules.
Even with staff back in place, Starer says socializing has been altered for the foreseeable future. Employee lunches will no longer be buffet style; instead, they'll bring in individually wrapped sandwiches and employees will have to sit apart. Larger spaces, or even video conferencing, will be used for meetings rather than normal conference rooms.
"We have no idea what to expect for the future," says Starer, "so we'll need to be flexible and adapt."
At Top 40 supplier Vantage Apparel (asi/93390) in Avenel, NJ, a core team is analyzing virtually every aspect of the workday as it figures out how to welcome remote workers back. Production staff have continued manufacturing on-site in a distanced and regularly cleaned warehouse.
"We can't answer everything because there's no playbook."Rob Watson, Vantage Apparel
"What will lunchtime look like?" says Chief Experience Officer Rob Watson, who has continued to split his workweek between the Vantage office and home. "How do we keep people distanced in bathrooms? Do we have to install Plexiglass between cubicles? Will everyone have to wear masks the whole time? What individual workspace cleaning can they do and what are we leaving to the professionals? We can't answer everything because there's no playbook."
Watson says that, while they're making plans to open the office back up to remote workers as soon as it's possible, no one will be required to return. Along with restrictions on visitors, regular temperature checks and requirements for masks and distancing, they're considering alternating the teams coming in and keeping conference rooms closed until the fall. To facilitate communication, all policies will be consistent for Vantage's locations in Avenel, St. Louis and Santa Ana, CA.
Permanently Home?
While most people yearn for a semblance of normality after months of upheaval, they also realize that it won't be "business as usual" upon returning to the office. To that end, employers have been considering long-term or even permanent work-from-home positions.
CMF Business Supplies (asi/522506) in South Plainfield, NJ, was deemed essential and stayed open at full capacity, but sent its sales team home to work. Now there's discussion about creating flexible schedules for them moving forward. "We're talking about rotating them coming into the office," says Chuck McGuire, procurement process consultant.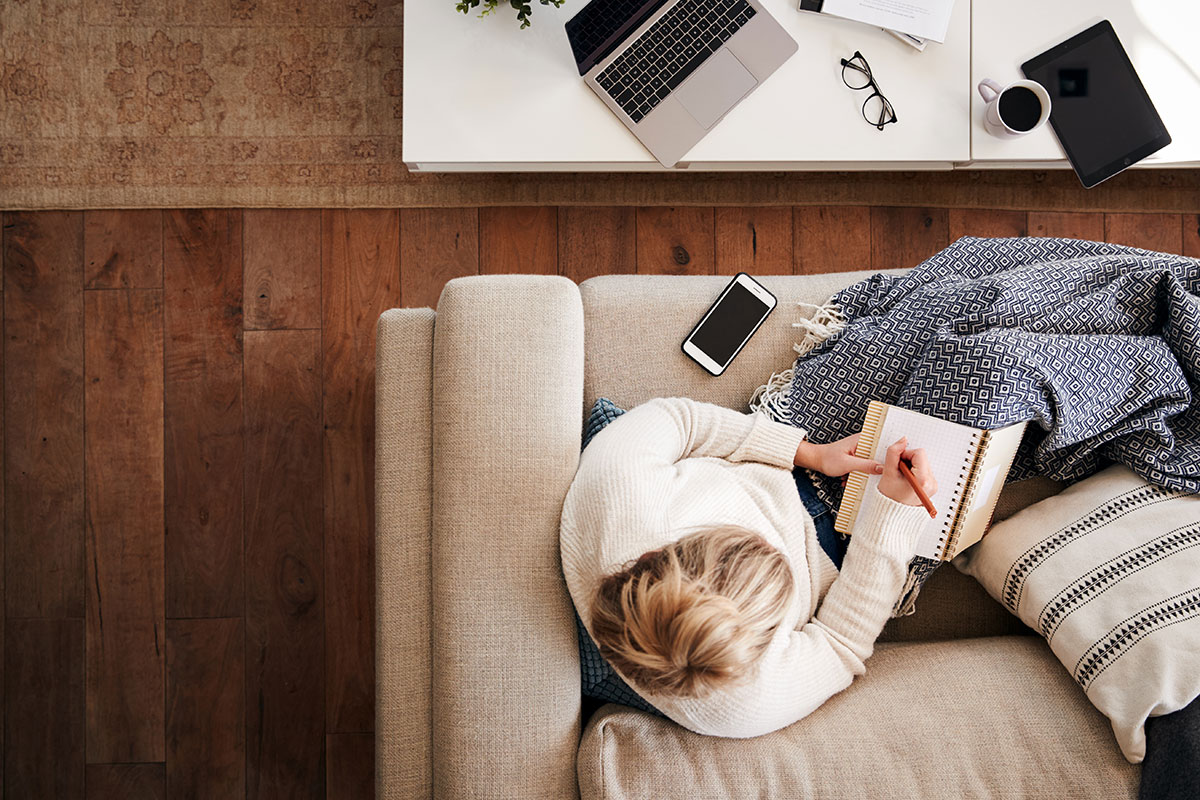 The management team at Vantage has also considered what work-from-home options will look like, especially as the back-to-school situation remains uncertain. "We don't know when everything will be fine," says Watson. "We need to provide the tools for parents to be great for us and for their families. We're not negating the opportunity for permanent remote work, but we continue to reassess. We want to give people options, because that makes us feel a little more in control. The majority of us are lacking that right now."
While the government of Michigan allowed Kalamazoo-based Edwards Garment (asi/51752) to remain open, vice president of marketing Taraynn Lloyd says there's a chance remote employees will stay put for the foreseeable future.
"If there's a reason for them to come in to keep a project moving forward, they'll soon have the flexibility to do so," says Lloyd. "We've found that working remotely has worked well for many of us, so associates will probably have that option until the end of the year, when we'll reassess to determine if it's a good permanent solution. We recognize that everyone's situation is different, and we're sensitive to that."
Meanwhile, at Overture Promotions, Gilley says it's likely that, although remote work for select teams has worked well these past couple months, it won't become permanent. "We're not ready to make a decision on that yet," she says. "There's a certain amount of company culture that depends on us being here. But we'll have to wait and see."
Palermo says he's been preparing for more remote work since before the pandemic. They've put their critical programs on the cloud, and they've been using video conferencing for two years. With permanent remote work, Palermo says he'll need to consider subsidies, such as supplies and internet access.
"If there's one positive to come out of this, it's that we've learned we can work remotely and be successful," says Palermo. "That isn't something I take lightly because for the past 40 years in marketing, I've always preferred face-to-face work. COVID has forced me to learn new ways of doing business."