It took a once-in-a-century event to remove thousands of trade shows from the calendar. It was a stunning, unexpected jolt to the $110 billion events industry and the promotional products companies that rely on it by supplying trade show giveaways, uniforms, branded products and much more.
Now, amid the continued rollout of vaccines and a swelling national commitment to forge ahead in a post-pandemic world, there exists rising optimism for the return of live shows as well as the potential of hybrid events uniting live and virtual elements.
When the swift shutdowns of all live events resulted in an explosion of virtual alternatives, many distributors responded by developing individual gift boxes for clients to drive engagement and brand recognition.
Printable Promotions (asi/299458) suggested that clients delight virtual event attendees with "Experiences in a Box" and highlighted interactive ideas such as a Mad Minute Challenge, Improv in a Box and a This or That networking game on its website. The Chicago-based distributor then drop-shipped the kits to individuals; it also simplified its packaging and fulfillment pricing structures with fixed prices for small, medium and large boxes, and even offered custom packing tape.
"Helping virtual event organizers come up with ways to better engage with attendees elevates us beyond swag sellers and helps a client to see us better as a marketing consultant," says Mitch Silver, vice president of sales and marketing for Printable Promotions.
46%
Percentage of trade show organizers that have postponed events until Q4 2021.
(CEIR)
Republic Promos (asi/307316) in Austin, TX (a company that attributed 70% of its pre-pandemic business to trade shows), also moved to the virtual environment by creating kits. One trade show, for example, initiated an interactive Zoom event around cooking for which Republic distributed a kit featuring a spatula and oven mitt.
"Without anything to offer guests, it's simply not as attractive for people to attend," Republic President Lisa Smith says, adding that an end-of-event award for participants also helped fuel attendance and engagement.
With individual kits becoming the norm, Republic's warehouse and fulfillment exploded. Rather than sending out 100 items to one address, Republic's crew created 100 different packages for 100 different addresses. Though an intense effort, Republic restored its trade show revenues to pre-pandemic levels by the close of 2020.
"If you get [clients] locked into fulfillment," says Smith, "then they're a more solid customer for you because you're doing more for them."
Donna VanSchagen, vice president of marketing at Top 40 distributor iPROMOTEu (asi/232119), saw savvy distributors send gift boxes specifically geared to the virtual environment. Examples include branded mugs that said "Hello" on the bottom, creating a fun, memorable visual whenever a virtual attendee took a sip, as well as pull-up banners that helped clients create a polished and professional branded environment behind presenters.
"There was definitely some creative focus on products that would go well with these virtual gatherings," VanSchagen says. "Looking back, it's pretty impressive given the short amount of time distributors had to adapt and make different things happen."
And what about the future?
Dallas-based Freeman, one of the world's foremost trade show companies, continues tracking industry and audience sentiment. In its January 2021 Event Research report, Freeman noted cautious optimism for in-person events, with persistent health and safety concerns counterbalancing the promising introduction of vaccines. Even so, 74% of attendees expect to attend in-person events by winter, a trend likely to begin with smaller, more intimate events this summer.
Trade Show Product Picks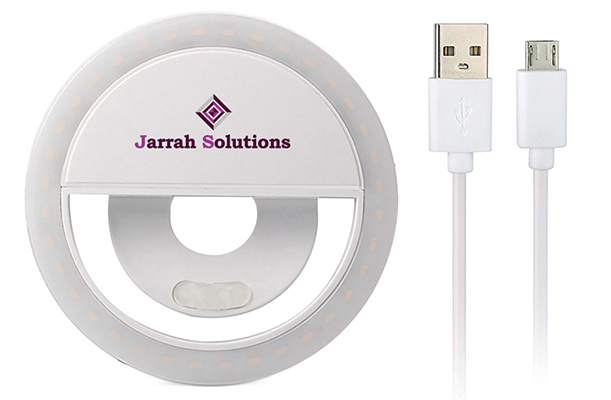 Digital events aren't going away, which means you need to look your best on camera. This rechargeable ring light (95036) ensures you always bring your virtual A game.
Hit Promotional Products (asi/61125)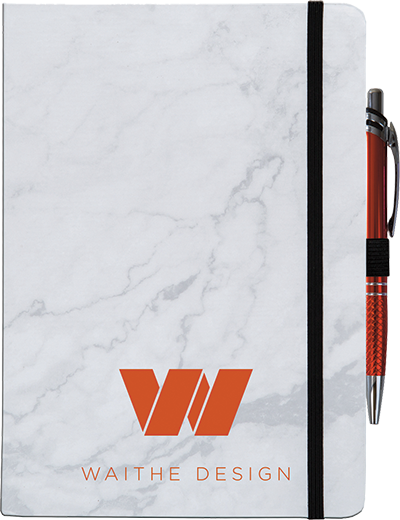 Jotting notes is mandatory at any event, and this sleek journal (MB-58) with marble- printed cover and elastic pen loop will certainly impress..
Journalbooks (asi/91340)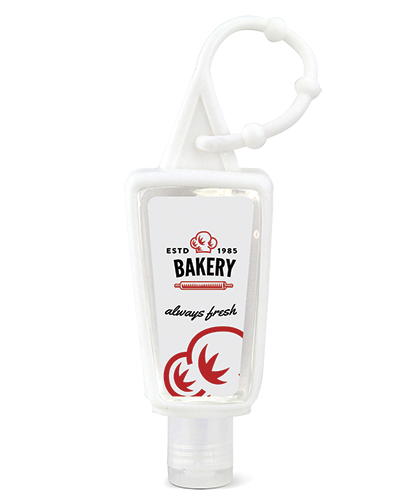 In-person events will return slowly and safely, and PPE and health products will certainly play a huge part. Give attendees peace of mind with individual 1-oz. hand sanitizer bottles (HSC1) with a removable silicone carabiner.
Webb Company (asi/95838)
Previous
Next
"The speed at which in-person events return will largely depend upon the industry, event type, regionality and, of course, demand," says Parul Shah, Freeman's vice president of data insights, adding that most attendees still favor in-person events for education and networking.
As of February, Smith says Republic has not seen orders for traditional in-person trade shows, though she expects that could begin happening this summer as smaller events materialize.
"Still," she adds, "I'm thinking it's 2022 before we have some semblance of normalcy with in-person events."
For the foreseeable future, Shah foresees the trade show industry relying "on virtual events to connect with their most critical audiences," though he anticipates hybrid events blending in-person and virtual experiences taking hold in 2021.
For promotional products companies, the appearance of hybrid events could be a particularly compelling opportunity, allowing distributors to service clients on two distinct fronts. "This would seem a positive development for distributors because now they have multiple opportunities to offer varied solutions for clients," VanSchagen says.
After a most unorthodox year, it's that promise coupled with the trophy value of promotional products that stirs optimism among distributors. "This pandemic has really elevated promotional products as a tangible media that gets sponsors and advertisers more bang for their buck than a simple digital ad on a virtual event page," Silver says. "We continue to double down on the use of promotional products as a way to engage sponsors with their target event audiences."