It's Time for Promo to Fully Embrace Sustainability
The industry can't ignore it any longer, which is why ASI Media is launching Promo for the Planet, a new resource hub covering all things sustainability.
Most of us can agree: Sustainability is an important issue, and it's one that consumers are increasingly interested in. Consider that between 2016 and 2021, Google searches relating to sustainable goods increased 71% globally, according to the WWF.
But the topic is as confusing as it is crucial. There are many ways to measure sustainability and a variety of factors to consider when trying to build a more sustainable business. On the bright side, most experts say sustainability is an ongoing process and advocate the idea of starting with small steps that add up over time.
Figuring out where to start is still daunting, and that's where ASI Media comes in. Today, on Earth Day, we're launching Promo for the Planet – a new resource hub for promotional products suppliers and distributors, where we define the terms, keep you up to date on the latest trends, share vital statistics and highlight sustainability best practices to inspire and educate.
"There's no movement stronger in the world today than sustainability," says ASI President and Chief Executive Officer Tim Andrews. "It's imperative for suppliers and distributors to focus on responsible sourcing, using products that can be recycled whenever possible and to consider social responsibility and the environment throughout the entire supply chain. It's not only good for the environment, it's good for business – especially to companies seeking to capture younger buyers. We need to ensure we're creating products that will be loved and used for a long time to come and that we're doing the very best we can for the environment, for citizens around the world, and for our planet. Change is possible and empowering, especially when we work together to make it happen, which is the ultimate goal of ASI's new sustainability effort."
Don't care about sustainability? Even if you're more of a tree-shrugger than hugger, it's worth taking note of the trend, if not for altruistic reasons, then for your bottom line. End-users are increasingly concerned about brands' environmental and social practices. Nearly seven in 10 consumers say a brand's sustainability practices shape their purchasing decisions, according to IDC, a market intelligence firm. And that figure is for all ages, not just millennials and Gen Z.
More brands are putting an emphasis on the environmental and social impact of their actions, and that extends to marketing efforts like promotional products and branded merch. The promo industry is already battling a perception problem: How often do you hear people deriding your livelihood as "trinkets and trash" or "cheap plastic you-know-what." I, of course, understand the power of properly deployed promo. Creative swag campaigns build tons of brand goodwill and can create a long-lasting impression. Many logoed items people receive add real value to their day-to-day lives: 40% of consumers who own promotional products report keeping some for over a decade, according to our 2020 Global Ad Impressions Study.
But the hard reality is that promo like so many other industries – fast fashion, anyone? – does have a disposability problem. Only 15% of household textiles in the U.S. are recycled, according to SMART. Globally, only 9% of plastic waste is recycled; the rest is either incinerated or sent to a landfill – or worse, ends up in an ocean or waterway.
As an industry, we should be talking about how to extend the life span of products, as well as what happens when a promo item reaches the end of its usefulness. Can it be recycled or upcycled? Will it biodegrade? Is there an environmentally sound way to dispose of it?
In addition to looking at the longevity and end-of-life of products, it's crucial to have a watchful eye on how products are being made, not only to ensure they're of good quality and created in an eco-friendly way, but also to guarantee that workers are compensated fairly and treated humanely. The farms where cotton is grown may seem a long way up the supply chain from the distributor sourcing T-shirts for a brand's 5K fundraiser, but the impact is there all the same. It's all inter-connected: Think about how the ban on cotton and other imports from China's Xinjiang region due to forced labor concerns has played a role in increased prices in the U.S.
Advocating for higher-quality products that people will treasure long-term can only benefit the industry. I've talked to many promo professionals over the years who pride themselves on being solutions providers rather than commodity sellers, so making sustainability concerns a part of the sales journey doesn't have to be a huge mindset shift, but rather an extension of conversations you're probably already having with clients.
The bottom line is this: Sustainability isn't a trend, but a movement that's here to stay. Education and awareness are critical.
And that brings us back to our new Promo for the Planet page. Moving forward, keep an eye out for stories that include a Promo for the Planet label and our new logo – or just visit our page directly at asicentral.com/promofortheplanet to keep up to date on all of our sustainability-related content. Expect to see something new there every week, from case studies and in-depth features to infographics, videos, podcasts and more.
As one of ASI Media's executive editors of digital content, I'll be spearheading this new initiative, but I can't do it alone. I've assembled a top-notch team of suppliers and distributors who take promotional products sustainability seriously to share their knowledge and help guide coverage. (Learn more about the Promo for the Planet editorial advisory board members.) And if you have a question about a particular aspect of sustainability or know of an interesting topic we should be exploring, reach out to me, thegel@asicentral.com, and I'll gladly delve into it. After all, sustainability starts with you and me.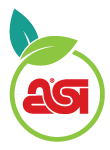 Promo for the Planet is your destination for the latest news, biggest trends and best ideas to help build a more sustainable and socially-responsible industry.