Walmart Removes T-Shirt Promoting Journalist Lynching
Walmart landed in hot water last week for selling, through its online marketplace, T-shirts that promote the lynching of journalists. Following outcry from an advocacy group, the retailer pulled the shirts from its offerings and is no longer selling them. Teespring, the third-party that was selling the shirt on Walmart's marketplace, has also stopped offering the tee.
First appearing last year at a supporters' gathering for then presidential candidate Donald Trump, the shirt reads "Rope. Tree. Journalist. SOME ASSEMBLY REQUIRED." The Radio Television Digital News Association alerted Walmart about the shirt in a note sent to the world's largest private employer.
"It is our belief that at the least, T-shirts or any other items bearing such words simply inflame the passions of those who either don't like, or don't understand, the news media," wrote RTDNA Executive Director Dan Shelley. "At worst, they openly encourage violence targeting journalists. We believe they are particularly inflammatory within the context of today's vitriolic political and ideological environment."
Walmart acted swiftly to remove the shirt, reportedly responding to Shelley within hours to say that the tee would be axed from its offerings. NPR reported that the shirt was no longer for sale about a day after Walmart was notified.
"This item was sold by a third-party seller on our marketplace and clearly violates our policy," Walmart said in a statement, according to CBS News. "We removed it as soon as it was brought to our attention, and are conducting a thorough review of the seller's assortment."
Over the weekend, Breitbart reported that Walmart had also been selling clothing that promotes Antifa, a far-leftist group that has engaged in physical violence and property damage in pursuit of its so-called anti-fascist agenda. As of Saturday, the clothing had been removed from the Walmart marketplace and was also no longer being offered by Tee Bangers LLC, the third-party purveyor of the clothing, Breitbart reported.
As for the T-Shirt about lynching journalists, it's not the first time Teespring has been lambasted for selling hate-promoting shirts. Over the summer, the online platform for custom apparel came under fire for selling shirts with swastikas and other shirts that promoted Neo-Nazism.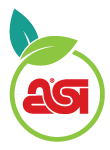 Promo for the Planet is your destination for the latest news, biggest trends and best ideas to help build a more sustainable and socially-responsible industry.