Staff Shortages, Rising Labor Costs Drive Promo Price Increases
Wage increases and difficulties in finding workers are creating operational challenges for both distributors and suppliers.
Labor costs are soaring in the promotional products industry and it's increasingly difficult to hire and retain workers, particularly for production positions – realities that have impacted operations and contributed to price increases on products.
Executives on the supplier and distributor sides of the industry tell ASI Media that factors like runaway inflation, stiff competition from other industries, and a shallow labor pool in which there are simply not enough workers to go around are contributing to the staffing crunch.
"It's way more difficult to hire and retain than it was before the pandemic," says Dilip Bhavnani, chief operating officer at California-based Top 40 supplier Sunscope (asi/90075).
Compensation Costs Skyrocket
Promo isn't alone in its labor shortage and related issues. Accelerating employee costs, for instance, are a mounting challenge for employers in industries throughout the U.S.
During the first quarter of 2022, business and government employers spent 4.5% more on worker costs than they did compared with the same three-month span the prior year – the steepest year-over-year increase in records that go back 21 years, according to the U.S. Department of Labor.
Compared to the fourth quarter of 2021, Q1 2022 worker compensation in the United States was up 1.4%, signaling rises in wages, salaries and benefits. Hourly wages alone were up 5.6% in March compared to the same month the previous year.
"Many factors are driving the labor cost increases: lower availability of workers, inflation and better job options from other industries." Dilip Bhavnani, Sunscope
Some promo firms are contending with greater increases than the national averages. Kalamazoo, MI-based Top 40 supplier Edwards Garment (asi/51752) reports that labor costs are up 12% to 18% year over year, depending on the position.
"The local/regional labor market has significant inflationary pressures, particularly in hourly/entry-level jobs, and that's driving up the increases," says Edwards Garment President Jose Gomez. "There's strong competition for labor as we staff-up after the pandemic."
At Sunscope, labor costs have risen 14.4% compared to last year. "Many factors are driving the increases: lower availability of workers, inflation and better job options from other industries," explains Bhavnani, a member of Counselor's Power 50 list of promo's most influential people.
The latter point is echoed by other promo companies, especially those looking to hire for more production-focused positions. Executives say Amazon and other major corporations can, in cases, offer slightly better pay and a superior benefits package to what certain promo firms can provide, enabling them to win the competition to bring workers into their ranks.
To be clear, it's not just a struggle to find production workers. Professional/office employees have also been harder to come by for some promo companies, a reality being felt broadly in the U.S. The Conference Board, a nonprofit think tank, reports in a new survey that 84% of organizations hiring professional and office workers are struggling to find talent, up from 60% in April 2021. The same survey indicates 64% of organizations with mostly professional and office workers report difficulty retaining talent, more than doubling from 28% in April 2021. "Like in so many industries and companies, competition for talent is a significant challenge," says Nancy Schmidt, a member of Counselor's Power 50 and the CEO of Top 40 distributor AIA Corporation (asi/109480).
4.5%
The year-over-year percentage increase in what U.S. business and government employers spent on worker costs in the first quarter of 2022.
(Labor Department)
Indeed, distributors are feeling the pinch on labor rates, too.
For example, Utica, NY-based A&P Master Images (asi/102019), which has an in-house decoration team, has seen labor expenses leap 35% year over year.
"It's a result of minimum wage hikes in New York state and trying to keep up with inflation to help our crew out," shares CEO Howard Potter. U.S. inflation accelerated 8.5% this March compared to March 2021, the fastest rate of increase for a 12-month stretch in 41 years. "Another factor in our company's increases," adds Potter, "is that we made four staff members managers."
At Stowebridge Promotion Group (asi/337500), labor expenses have risen about 15% when marked against the same period last year. Beyond rising wages and the like, bonuses have contributed to the upswing, as the Chandler, AZ-based distributorship uses the bonuses to recognize and thank employees following the completion of big projects. Says President Kathy Finnerty Thomas, "We want to make sure we're staying competitive with the marketplace."
A Massive Shortage of Workers
Staying competitive in the pursuit of quality employees has proved more difficult for employers as demand for workers has reached fever pitch in the bounce-back from the depths of the COVID-caused recession.
Illustrating the phenomenon: In March, there were 11.55 million job postings in the U.S. – some 5.6 million more openings than there were available workers. At the same time, there were 4.54 million quits/job changes in the U.S. in March, a monthly record dating back to when tracking began in 2000 and the most recent month for which numbers are available, according to the Labor Department.
A low unemployment rate of 3.6% also emphasizes how tight the labor market remains. While employment in the U.S. is shy of pre-COVID levels and there are roughly 6 million unemployed persons (certain analysts argue the number is much higher), some are opting to stay out of the workforce or are unable to get back into it. The reasons are manifold, from continued COVID fears and the inability to find adequate affordable childcare, to the fact that they've gone into business for themselves or lack skills necessary to fill open positions. More folks have also reportedly retired earlier. Some business leaders even say a slowdown in immigration has hurt hiring, particularly for manual labor jobs.
Bottomline: It's a job seekers' market, and employers are having to increase pay and offer additional benefits to attract and keep the workers they need.
NEW: Americans are still quitting in record numbers. In March, there were 4.5 million quits — the highest on record.

Job openings were also at a record high in March, suggesting continued tightness in the labor market. Economists expect more workers to gradually trickle back in.

— Bryan Mena (@bpmena) May 3, 2022
"Candidates are more difficult to attract and to retain, particularly in the first days and weeks of employment," says Gomez. To gain and maintain good employees, Edwards Garment has "added or increased sign-up bonuses, added productivity incentives, and also increased some of our benefits in medical, dental and incidental," Gomez adds.
Sunscope is offering more than just higher wages, too. "We've had to allow for the ability to work from home for certain days for those that can," Bhavnani says. "We've added more perks, like office lunches and arcade games to keep and attract new employees."
The heavier expense on wages and benefits/perks has been a significant factor in compelling some suppliers to implement price increases on the promo products they sell.
There were
11.5
million job postings
in the U.S. in March – a monthly record.
(U.S. Labor Department)
"Labor is a major component of overhead, and we've had to increase our prices in order to cover our new overhead," says Bhavnani, adding that the range for the price increases has generally been 5% to 8%.
It's a similar story at Edwards Garment. "Given the large increase in operating expenses, we've had to pass on to customers some of these increases as we don't see them going away," explains Gomez, noting price rises have typically been 9% to 14% over the past nine months.
Echoing other promo executives, Brandon Mackay, a Power 50 member and CEO of West Jordan, UT-based Top 40 supplier SnugZ/USA (asi/88060), shares that the labor expenses have squeezed margins as his company works diligently to minimize impacts on distributors. "We've become forensic in our costing," says Mackay. "We're in a constant state of looking for operational improvements."
Operational Impacts
Speaking of operations: Even with the higher wages and deeper investments in benefits and perks, efforts to secure sufficient labor have, in cases, fallen short in the current climate. That is negatively affecting operational efficiency.
For instance: Some suppliers say that shortages in blue collar positions like warehouse workers, shippers, printers and equipment operators can slow down production and fulfillment. A shortfall of such employees can cause a supplier to run less shifts or operate shifts with a less-than-ideal count of workers, which limits the number of orders that can be handled in a day and how quickly orders can be fulfilled. All of that ripples down to distributors and their end-clients.
"For factory employees, we're treading water on day shifts," says Mackay. "Afternoon and graveyard shifts are beyond difficult right now." Administrative talent has been "slightly better" to come by, and the options become markedly better in the middle management and executive categories, Mackay adds.
Labor shortages and turnover have also contributed to customer service issues. Some firms are unable to find enough employees to fill the positions, and/or are hiring new people to fill holes created by churn – and those new employees take time to get up to speed. Promotional products staffing problems have, in instances, also contributed to delays in inventory replenishment; a dearth of workers can result in it taking longer to get product stocked and ready for sale.
While some economists think more workers will enter the job market in the months ahead, potentially reducing some of the labor stress on employers, many executives in promo and beyond aren't yet seeing breaks in the clouds when it comes to hiring and retention.
"What's great about our business is that we have to look constantly for ways to adapt, which is fun and entertaining," states Mackay. "The downside is that it's been very taxing, for everyone in the industry."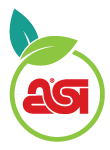 Promo for the Planet is your destination for the latest news, biggest trends and best ideas to help build a more sustainable and socially-responsible industry.