Forecasting the Future: Predictions for the Next 5 Years
Promo products leaders share their vision on how the industry will evolve over the next half decade.
There's a saying: The best way to predict the future is to create it.
That's just what proactive leaders in the promotional products industry are trying to do. Of course, it's a little easier said than done. Factors that would have seemed unimaginable just a couple years ago – from COVID-19 to the Russian invasion of Ukraine – have a way of impacting plans.
Still, promo has proved nothing if not remarkably resilient – a fact evidenced by the 12% collective increase in distributor sales in 2021 over 2020. And now, as the industry moves from pandemic-era crisis mode into perhaps a more settled period, ASI Media thought it would be helpful to take stock and ask: Where are we going from here? What does promo's future look like?
To that end, we asked top industry executives for their promotional products industry predictions – specifically how promo will change and evolve over the next five years. While more unforeseen variables can render prognostications void, the insights detailed in this article can help orient suppliers and distributors on what lies ahead and how to plan for success within a changing market.
Which brings to mind another saying that those who would adapt and thrive should heed: The only constant is change.
1
Demand for Promo Products Accelerates
The influencer on YouTube is selling swag in every video. The human resources executive is sourcing gift boxes of branded merch to send to a fleet of remote workers. The mobile app start-up is splurging on high-end apparel and drinkware to celebrate its IPO. The list of examples could go on. What it boils down to is this: The market for promotional products is expanding, with more applications for logoed products now than even a decade ago and with more potential buyers looking for a range of solutions.
"The single most important factor that continues to drive the future of the industry is the increasing presence of promo products. Promotional branding is everywhere now." Ashley McCune, Facilisgroup
As such, industry executives believe demand for merch will intensify in the years ahead. "The single most important factor that continues to drive the future of the industry is the increasing presence of promo products," says Ashley McCune, a member of Counselor's Power 50 list of promo's most influential people and president of Facilisgroup, a software-as-a-service company and partnering community within promo. "Promotional branding is everywhere now."
The reach will likely broaden: Traditional top markets like healthcare and education will remain hot, but there will be new opportunities to explore within everything from emerging tech niches and social media to experiential marketing.
2
Industry Sales Set New Records
With demand on the rise, it follows that industry sales will grow, setting new records. Some believe the previous highwater mark for distributors' total annual sales – $25.8 billion in 2019 – will be surpassed this year. Others think it will take another year or two to fully shake off the pandemic and reach a new record.
Either way, promo leaders see growth ahead. Marc Simon, CEO of HALO Branded Solutions (asi/356000) and a member of Counselor's Power 50, as well as other executives at the Top 40 distributor, predict industry sales will elevate in the high single to low double-digit percentage range over the next three to five years. Dan Pantano, CEO/president of Top 40 supplier alphabroder (asi/34063) and a member of Counselor's Power 50 list, predicts that in five years' time, "distributor sales will be approximately $30 billion." That figure would be nearly 30% greater than the $23.2 billion tallied in 2021.
3
Brand Name Offerings Abound
It seems like we can't go more than a week without a major supplier entering into new partnerships with retail brand name companies. In mid-April alone, Top 40 supplier Vantage Apparel (asi/93390) announced partnerships with Gap and Old Navy, while fellow Top 40 firm Logomark (asi/67866) began selling Eddie Bauer drinkware in the promo space.
The rise in brand name availability is "elevating promo and changing the way we think about the products we market," says McCune. "It's allowing distributors to offer classy, sought-after items – and clients are willing to pay. They are more likely to see their end-user's brand experience as an investment – and like a good investment, it pays off." Relatedly, suppliers are launching internal lines that focus on quality at a higher price point, another evolution that will continue.
4
Sustainability Matters a Lot More
In February, the largest supplier in promo debuted a carbon neutral apparel collection. SanMar's (asi/84863) Port Authority C-FREE line features garments that that carry Carbonfree Certification. As importantly, the Issaquah, WA-based company crafts the apparel from recycled polyester.
Top 40 #promoproducts supplier SanMar (@sanmar_corp) just upped its #sustainability game with the launch of a line of carbon neutral apparel styles. https://t.co/zk71mNHFox @asicentral @ASI_MBell

— Chris Ruvo (@ChrisR_ASI) February 25, 2022
The line harbingers the acceleration of a movement that's already underway at retail and burgeoning in promo: Suppliers/manufacturers using materials and producing products more sustainably. Consumer demand is driving the advancement, which industry leaders expect to pick up considerable momentum over the next few years.
"More and more end-users will require sustainable products and brands from their distributors," says Pantano. "Many will only want to do business with companies and brands that are driving those initiatives through their products and services. That all flows through to the suppliers, so they have to proactively drive sustainability and social responsibility."
5
ESG Commitments Are No Longer Optional
Speaking of sustainability and responsibility, promo leaders believe that companies large and small within the industry will have to make strong, honest commitments to adhering to environmental, social and corporate governance standards over the next few years, or risk getting left behind.
Already leaders in promo are making big strides in this regard. In January, Top 40 supplier Gildan launched its "Next Generation" ESG plan, which guides sustainability and corporate social responsibility initiatives and goals over the next eight years. Meanwhile, Top 40 supplier Koozie Group (asi/40480) released in March an annual report on its ESG initiative, "Keep it. Give it." Debuted in late 2020, the initiative guides efforts to increase positive social impacts and environmental sustainability. "Keep it. Give it. helps us to ensure – and demonstrate – that we're leaving a positive, lasting impact with the solutions and experiences we deliver," says Koozie Group Chief Revenue Officer Melissa Ralston.
Today we launched a new #ASIMedia page devoted to sustainability and social responsibility in promo. #PromoForThePlanet is an ever-growing resource hub that will be updated with news, trends, stats and ideas. I explain more in this short video #EarthDay2022 #EarthDayEveryDay pic.twitter.com/oPpq12vcrd

— Theresa Hegel (@TheresaHegel) April 22, 2022
As the emphasis on ESG increases, so will demand from clients for corporate transparency.
"For example, clients will be demanding clear and specific information on how we internally deal with our waste material and samples," says Jo-an Lantz, CEO/president of Top 40 distributor Geiger (asi/202900) and Counselor's 2020 Person of the Year. "They'll want to know what specifics we can share regarding the tracking of our energy usage and carbon footprint. They'll ask about our approach for unnecessary travel. They'll want to know: Do we partner with local service providers to minimize carbon footprint? We will be required to have clear, auditable data for these and additional measures."
6
Major Consolidation Continues
While promo certainly has its big players (including three billion-dollar suppliers and multiple $500 million+ distributors), the industry overall remains fragmented, with many small and medium-sized companies. In the eyes of some, this makes the promotional products industry ripe for consolidation – something that will be propelled, in part, by a growing number of mergers and acquisitions over the next five years.
For sure, M&A was on the upswing before COVID struck. The pandemic quashed activity for a bit, but it has since picked up again. And now, there's a current of belief among some executives of larger companies that more small and medium-sized firms will find greater difficulty in competing given marketplace demands in the ensuing years. According to these executives, these firms will either have to shutter, or become part of larger companies to be viable. "The technology, cybersecurity and complicated logistics of global distribution demands will continue," says Lantz. "That will drive complexity and costs, which will in turn accelerate consolidations."
The result of promotional products consolidation, say some, is ultimately an industry in which a more concentrated group of companies capture more of the market share. "Consolidation will continue to increase," says Simon. "It's inevitable because the industry continues to be highly fragmented, and because the investments in technology and resources to maintain relevance with buyers going forward will be difficult for companies that don't have the capital to meet the challenge."
Still, not every executive subscribes to the narrative that there'll be widespread consolidation.
The barrier of entry to the industry, at least on the distributor side, remains relatively low, which enables new entrepreneurs to get involved all the time, for instance. Furthermore, some note that industry partnering/buying groups give smaller firms leverage to stay independent and compete, as does continually improving and affordable technology support solutions from service providers. "The cost of technology can seem insurmountable, but software-as-a-service (SaaS) companies like Facilisgroup fill in the gap," says company president McCune. "SaaS reduces overhead costs, which lets the small and medium-sized companies stay relevant."
7
VR & AR Carve Out a Larger Role
In January, Top 40 supplier SnugZ USA (asi/88060) announced the debut of Swagar, an augmented-reality product experience that enables users to view and interact with a digital representation of a product in the real world through a smartphone or tablet.
https://t.co/RWnhsOw1qN#Promoproducts supplier @SnugZUSA has debuted an augmented reality service. Swagar enables users to view and interact with a digital representation of a product in the real world through a smartphone or tablet. @ASI_MBell @asicentral

— Chris Ruvo (@ChrisR_ASI) January 24, 2022
Some industry leaders say it's a sign of things to come, predicting that services and marketing initiatives driven by augmented and virtual reality will become more commonplace.
"The growing metaverse will bring opportunities for augmented reality, virtual reality, 3D holographic avatars and other new communication tools to industry marketers," says Nancy Schmidt, CEO of Top 40 distributor AIA Corporation (asi/109480) and a member of Counselor's Power 50. "In place of static product catalogs, for example, 3D-rendered store displays will deliver real-time consumer experiences."
When it comes to metaverse solutions, some distributors are already ahead of the game. New York City-based Harper + Scott (asi/220052) recently debuted a new division, H+S META, that will focus on delivering solutions in the realm of digital assets and experiences, including digital merchandise, virtualized events and showrooms, and nonfungible tokens (NFTs), which are unique and noninterchangeable units of data stored on a blockchain that can be anything digital, such as drawings, music, or even promo.
Such offerings, and others related to VR/AR, are poised to increase in importance as millennials establish themselves more prominently in top leadership positions and as the number of younger, tech-savvy Gen Zers grow exponentially in the workforce. Schmidt notes that the shifting generational dynamics will have other implications for promo, too.
"These younger generations are influencing the evolution of the industry through continuous innovation and the adept use of technology to drive results and solve problems," Schmidt says. "Social media and personal branding come naturally to them. Their trust of online content, including reviews, will make social platforms increasingly important sales-driving channels for promo industry distributors."
8
More Distributorships Resemble Agencies
In Jake Himelstein's view, the next several years will see greater bifurcation among distributors.
"At one end of the spectrum will be a diminishing market segment that engages in a largely price-based competition for who can get you a logo printed on an item," says Himelstein, president of Top 40 distributor BAMKO (asi/131431). "At the other end of the spectrum will be full-service agencies for whom the provision of a logo on a product is really just one small part of a much larger suite of brand marketing services. At the heart of this change will be technology."
"Going forward, we're going to think about our business in the context of the value that we're able to create for our customers and then work backwards to identify the particular products, services or combination thereof that will best provide that value." Jake Himelstein, BAMKO
"Going forward," Himelstein continues, "we're going to think about our business in the context of the value that we're able to create for our customers and then work backwards to identify the particular products, services or combination thereof that will best provide that value."
BAMKO is not alone in the view and approach. HALO believes the biggest opportunities will come for distributors that can offer complementary services and solutions for clients looking to elevate their entire corporate brand experience. "Distributors will want to meet the needs of their customers," Simon asserts, "by delivering not only merchandise but incorporating uniform programs, complex kitting solutions, POS activation, sales incentives and employee recognition."
9
Demand for Sophisticated
E-commerce Offerings Increases
Sure, many distributors already deliver webstores for clients, but customers – especially bigger ones – are going to increasingly expect more.
"Buyers today are not only looking for e-commerce, but fully integrated technology platforms," says Simon. "This includes seamless back-end integration, advanced security protocols, data collection, digital communication and global distribution. Customers need a wider range of technology features to send branded merchandise to their desired audiences. Increased investment will be critical as the digital needs of buyers continues to evolve."
10
Efficiency and Service Is Propelled Through Data
On the subject of technology investments: it will be progressively common for suppliers and distributors to integrate their systems to quicken the order process and improve its accuracy. More distributors will be integrating with clients too, particularly enterprise level customers.
"We anticipate seeing increased adoption of integration and other advancements like chat, SMS, artificial intelligence and technology in general as we continue to work toward speed and efficiencies within the order flow process," shares Ralston.
"We anticipate seeing increased adoption of integration and other tech advancements like chat, SMS, artificial intelligence and technology in general as we continue to work toward speed and efficiencies within the order flow process." Melissa Ralston, Koozie Group
In a related development, adds Ralston, smart industry firms will do much more with leveraging data to drive buying behaviors and proactive approaches to the sales cycle.
"We've recently been seeing a growing emphasis on building relationships and connecting with customers on their terms," she says. "It's important to consider how to personalize an experience in ways that customers like to communicate, what items they're interested in, the top verticals they serve and if we have enough inventory to support their demand. The availability of data and connecting that data provides these experiences and we expect that trend to continue."
Intelligent use of data and integrations can help improve industry supply chains, too. "The supply chain will become far more efficient," says Simon, "as enhanced data will drive inventory and production decisions that will shorten the time in which clients receive their goods once they place an order."
11
Products Increasingly Come From Outside China
China-based factories continue to produce most of the promo products sold in North America. Still, industry leaders expect that sourcing networks will increasingly expand to other geographies, particularly in Southeast Asia and also nearer to home in places like Central America and Mexico. The imposition of tariffs on China-made imports under President Donald Trump and the rampant supply chain disruption amid COVID-19 are central factors driving the push for greater geographic diversity in sourcing. The movement is already underway and will pick up pace.
A Wider Selection
Most suppliers and distributors that source directly are importing from China. But according to Counselor's 2021 State of the Industry Report, a growing percentage are importing from other countries in addition to China.
Which Countries Do You Import From?
Distributors
"Diversifying where product is sourced from will be critical to mitigate risks with supply chain disruption as well," says Pantano.
Nonetheless, given China's manufacturing might and continued relative cost-effectiveness on production, many industry products – likely a firm majority – will continue to be made there in five years' time. While a large-scale resurgence in U.S. manufacturing of promo items isn't in the cards, there could be an uptick in stateside production, particularly in certain categories, including edible items, bag constructions, packaging, and health/beauty/wellness products, such as lip balm, candles and sanitizer.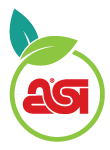 Promo for the Planet is your destination for the latest news, biggest trends and best ideas to help build a more sustainable and socially-responsible industry.